Frequently Asked Questions
Click on the questions below to reveal the answers to frequently asked questions I receive at Bramley Business Solutions.
Clients
What size of businesses do you work with?
Normally I work with small businesses and sole traders. Most often my clients have 1-5 people in a company; I've worked with companies of 30 employees. The Productivity Programme is useful even for employees in large companies.
Do you work with start-ups?
Yes. The focus of my work with start-ups is normally one of two areas: creating a business plan, or developing a business overview so you know what will be involved in a practical sense across the different aspects of the business, so that you can build and plan it.
Which sectors do you specialise in?
I have had the pleasure and fortune to work with businesses across lots of sectors. Most of my clients are in health and wellbeing, business services and finance; though there have been many in agriculture, property, technology and strange ones I have no idea which category they would go in! I find that the process of reviewing and improving a business is the same in any small business, regardless of sector.
How it works
What does a session involve?
I will make our sessions as easy and convenient for you as possible. Normally sessions are video calls, so you won't need to travel anywhere, or even take off your slippers – I prefer Zoom. We will discuss topics related to your issue, if it's a follow up session we will go over your actions from the last session to see how you got on before diving into the new content. I will take notes so you can focus on the session; I'll send them to you after the call along with any actions for you to do.
I know I'm struggling, but can't identify the problem – what should I do?
Start by looking at What I do and see if anything there resonates with you. Otherwise you can get in contact and we'll have a chat to work it out together. If it's something I can help you with, I will, otherwise I'll recommend someone else to help you.
What would I need to do?
Most importantly, you will need to be open and honest. If I don't know the true situation, my recommendations will not be appropriate and won't work for you.  You will need to dedicate time to complete any tasks agreed upon – it might not be easy, but I won't ask you to do anything you really don't want to do! I need your commitment to the programme for it to be a success for you.
Do your prices include VAT?
Prices on the website do not include VAT: I don't charge VAT. I'm deliberately putting this off for as long as possible as most of my clients are small businesses who themselves aren't VAT registered.
How do I start?
Choose what you think you need help with from What I Do and follow the instructions. If you're not sure which, please contact me and we can work this out together.
Other
What is your experience?
I'm a scientist – my biology degree taught me methodical, logical thinking which I use to solve my client's problems. I also have postgraduate qualifications in business, project management and various specific programs. I am a quick learner and good with technology. Read more About Me or have a look at what my customers say about me in Success Stories.
Do you have any free resources?
Yes – I want everyone to get the help that they need so I keep producing helpful and useful materials.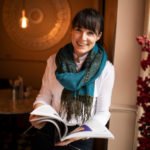 My workload is now manageable
Emma is an absolute star. She helped me to organize my thoughts as well as the procedures in my business. My most complex projects are now streamlined bringing my workload to a level that is much more manageable. Thank you to Bramley Business Solutions.
Emily Foster, Glowing Potential
Sign up to the mailing list
My newsletter goes out once a week with organisational tips for small businesses, Bramley Business Solutions news and useful things we've found elsewhere on the internet.
One happy recipient said: "Your content is awesome. Keep the wisdom coming. ?"
Sign up to get your regular awesomeness!