Business Coaching for Small Business
Running your own business can be lonely. Peers and friends can be sympathetic to your challenges, and if you have employees, they have other factors influencing their responses. Some people feel like they're going round in circles, fed up of not moving forward or what to prioritise, wanting practical advice.
As a business owner it can be invaluable to have someone unbiased to work through your problems with, from practical business challenges to business plans and everything in between.
I am a small business coach specialising in practical solutions to business problems. My focus is identifying what practical changes need to take place in your business to make it, and you, a success. I am someone with whom to work through your business problems, providing direction and guidance.
Emma is very good on what she does, extremely professional and helped me immensely producing a Business Plan with all the directions to follow, to improve my organisational skills and to put all my ideas into the real context of running my business. Ever so grateful and satisfied client.
Dr Alex Guilherme, Dr Super Smile Dentist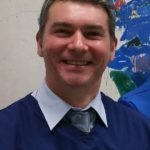 If you want someone with whom to talk about your business challenges and how to get past them, I am here for you. The value of an objective outsider, who is entirely on your side and interested only in your business success, cannot be underestimated.
Practical business coaching for small businesses will give you:
Practical advice for your business challenges
Peace of mind
Less stress
A business plan you understand and can use (if you want)
Increased chance of business success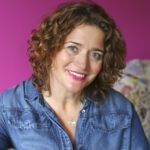 Emma is a business angel. She simply understands the business of being in business.
One of the best decisions I ever made was asking for help. Having someone like Emma at my side has saved me hours of time and heaps of frustration.
Caroline Hart, Kent Life Coach
Your initial consultation costs £95 and involves:
you filling in a short questionnaire, to ensure that the consultation is spent discussing the aspects which have the biggest impact on your life
a 60-minute video session, resulting in practical solutions for you to implement
10 days later we'll have a 20-minute follow-up session to discuss the changes you have made and make any adjustments based on your experience, ensuring that this personal advice is effective for you
After this I will make a recommendation of how to proceed. This may be that you now have all you need to achieve your goals, or you can book a series of 4 sessions (£495) or 10 sessions (£995) depending on your needs, which can be spread as frequently as works for you. In these future sessions in which we will go through your business, your challenges, finding practical solutions and supporting you as you run your business.
Emma helped me to organize my thoughts as well as the procedures in my business. My most complex projects are now streamlined bringing my workload to a level that is much more manageable.
Emily Foster, Glowing Potential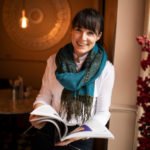 I have only started offering business coaching for small businesses in the last couple of years due to persistent requests from clients. I really enjoy sharing my accumulated knowledge – even I'm surprised how much there is – and it is incredibly satisfying seeing the benefits for my coaching clients which they just couldn't get elsewhere from traditional coaches.
Waiting List
I am currently fully booked and not taking on new 1:1 clients. I will next be taking on new clients in a few months, so you are welcome to express your interest and join the waiting list.
I want a business coaching consultation
---
You can learn my tools and techniques in the meantime through my online course, The Organised Coach Method.
Find out about The Organised Coach Method
If practical business coaching for small businesses isn't right for you yet, try one of these: