Business Process Improvement
Do any of the below sound familiar to you?
fighting fires rather than doing what you had planned
suspect you could have got a lot more done each day
spend 10 minutes searching every time you want a file/email/note
knowing there is better technology for your business but don't know which, where to start and how to learn
This is all impacting your profit, stress levels and happiness.
Business processes are how you do what you do, and better processes can help you with all of this. There are two stages to the solution:
Business Process Documentation. When all aspects of running your business are in your head, it can seem a lot and feel overwhelming. Writing it down enables you to take control, as well as make training easier (e.g. new staff, holiday cover, outsourcing).
Business Process Improvement. Identifying inefficient processes that are holding your business back and preventing you from being more productive, profitable and successful. They might be habits, technology, or the order of events.
I started helping small businesses document and improve their processes after spending some time reflecting on what I have enjoyed about previous jobs. I realised that whatever my official title, I did this for all small businesses I have ever worked at. I just can't help it; I love doing it and it leads to solutions which allow businesses to flourish!
Emma helped me to organise my thoughts as well as the procedures in my business. My most complex projects are now streamlined bringing my workload to a level that is much more manageable.
Emily Foster, Glowing Potential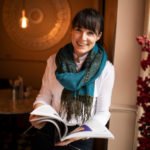 I offer a bespoke, personal service, improving the practicalities of running your small business. All businesses and business owners are unique – no one solution fits all. I'll work with you to understand your values, skills and priorities, and create business process improvements that work for you.
Often people have a particular problem which is challenging them, and we start there. For example:
wanting better task management
choosing and implementing the best software for their business
training in software – often the amazing free ones which are core to small businesses, such as Mailchimp ,Trello and Canva
planning for the future: wanting full business process documentation so they have increased visibility and be able to quickly identify problems, which I then help remove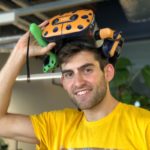 Emma brings clarity to cloudiness. She lives her product and is the most knowledgeable person I've come across when it comes to creating practical, useful systems for our business. With her help we've been able to make huge advances on key operational process using her insights and having her as a sounding board.
Jason Leigh, Steamed Egg VR
Good systems are needed for optimal productivity, efficiency, and ease of day-to-day operations. They will save you time and money – far more than you'd spend on improving them. Systems that run smoothly are less stressful to operate and more predictable. Errors are less likely, and it is easier to plan ahead for busy times.
You can relax knowing that your business will run smoothly and consistently.
Due to the variable nature of the solutions, cost for this service will depend on the help you need. Please get in touch for a free conversation about your problem so that I can give you a quote.
Waiting List
I am currently fully booked and not taking on new 1:1 clients. I will be taking on new clients in a few months, so you are welcome to express your interest and join the waiting list.
I'd like to talk about Business Process Improvement
---
You can learn my tools and techniques in the meantime through my online course, The Organised Coach Method.
Find out about The Organised Coach Method
If this isn't right for you yet, you might prefer: