Goal Setting Consultation
Running your business without goals is like driving around without a destination. You might end up somewhere nice – or you might not.
Do any of the below resonate with you?
Not having a focus to your work
Responding to others without your own direction
Motivation is hard
Not knowing how you're going to reach the lifestyle you desire
Excellent goals give you focus, give your tasks meaning and enable you to achieve your dreams.
Running your own business can be tough in many ways, one of which being no one with whom to talk your plans through, help you structure them, or use them to establish your smaller goals and daily tasks.
Emma is practical, thorough and helpful I highly suggest any small business might become more efficient with Emma's input.
Lisa Beaumont, Lisa Beaumont Marketing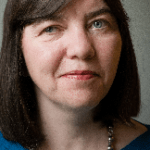 I love a good goal-setting consultation! It makes the world of difference for my clients. I am methodical and an objective outsider – I won't judge you on your goals, just enquire, probe and ensure they're right for you. We'll then work together to break them down, creating stepping stones towards your dream.
After a goal-setting consultation, you will have:
Long term vision of what your life will be like
Medium-term goals stepping towards achieving your long-term vision
Short-term goals with which to plan your weekly and daily tasks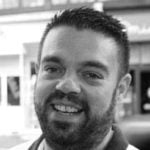 Emma took me from a total state of disorganisation to a now completely methodical, logical working practice which I love!
Mark Nicholson, Alpha 2 Zeta
A Goal-Setting Consultation costs £95 and involves:
you filling in a short questionnaire prior to the first session
a 60-minute video session, resulting in a series of long, medium and short-term goals
10 days later we'll have a 30-minute follow-up session to discuss the impact of the goals and make any adjustments based on your experience, ensuring that this personal advice is effective for you
I'd like a Goal Setting Consultation