Productivity Consultation
So many of us, particularly small business owners, work long hours – or just longer hours than we want to, achieving less than we want to. We're busy and stressed.
Do you get to the end of the day and wonder what you've achieved?
Do you have a niggling feeling that you could be more effective than you are?
People I met were going round in circles trying to improve their own productivity alone but didn't feel they needed a full Productivity Programme. As a result I created the Productivity Consultation: 1-hour session with a productivity expert, resulting in practical advice for your personal challenges, plus a 30-minute follow-up session.
I recently had a Productivity Consultation with Emma and I learnt so much in just 60 minutes. I learnt technical tips and tricks on how to manage my emails more effectively. My inbox has shrunk by 90% and I feel much clearer and organised which will enable me focus on what is most important. Investing that time now is going to save me time every week that I can use to continue to grow my business.
Emma Pennycard, BeCoaching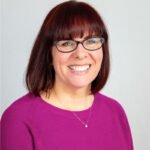 You can achieve more whilst working less hours. Get to the end of the day and feel satisfied with what you have accomplished. Feel more 'on top' of everything. Choose what you do, rather than just react, being pulled from pillar to post.
Small Business Efficiency
Have you ever considered how poor productivity impacts your outputs, and therefore profitability? Imagine what your business could achieve, the lives you would be improving, by being more productive.
One of the productivity techniques I teach, batching, halved the time I spent on my weekly mailing from 8 hours to 4 hours per month. Many of my clients can earn £100 per hour, so this one technique applied to just one task enables an additional £400 per month to be earned. Over the course of a year that one change would save £4800! The techniques I share are not just marginal gains, they make a significant difference to your time and your money.
You can choose the topic for your Productivity Consultation based on your biggest challenge:
Complete control over your emails
Planning and taking control of your time
Making the most of your business systems
If you have something else in mind I'm sure I can accommodate, please get in touch.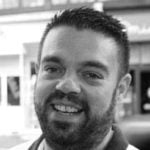 Emma took me from a total state of disorganisation to a now completely methodical, logical working practice which I love!
Mark Nicholson, Alpha 2 Zeta
A Productivity Consultation costs £95 and involves:
a short questionnaire, to ensure that the consultation is spent discussing your productivity problems which have the biggest impact on your life
a 60-minute video session, resulting in practical solutions for you to implement
5 days later I'll email you to see how you're getting on, we can discuss the changes you have made and make any adjustments based on your experience, ensuring that this personal advice is effective for you
The Productivity Consultation is not for you if you're not willing to change the way you work, or if you just want to be reassured that you're trying your best. I'm sure you are. But I want to make a difference and empower you to be the best you can be!
Waiting List
I am currently fully booked and not taking on new 1:1 clients. I will be taking on new clients in a few months, so you are welcome to express your interest and join the waiting list.
I'd like a Productivity Consultation
---
You can learn my tools and techniques in the meantime through my online course, The Organised Coach Method.
Find out about The Organised Coach Method