This brilliant TED Talk describes a trial which implemented a 19-item two-minute checklist for surgical teams in eight hospitals around the world. These are surgeons, well known for being clever folk. After they adopted the checklist the complication rates fell 35%. It fell in every hospital it went into. The death rates fell by an astonishing 47%. It's not that they were bad doctors. It's just that they were human.
Checklists seem to have a reputation as being for silly people who forget things – not at all! Checklists facilitate reliable, high-quality work and free your mind from having to remember everything. Releasing yourself from having to retain this information can really help against the feeling of overwhelm and give you comfort that you're not forgetting something important.
You may get the impression, quite correctly, that I love checklists. Checklists are particularly good for small business owners who are juggling balls, wearing hats and all those other metaphors for doing everything. It is highly unlikely you can remember everything, consistently, every time – and who wants that pressure anyway?
Benefits of using checklists
Don't miss a thing, from small steps to big important tasks
Get it all right, time and again
Quick and easy to create and use
Saves you energy remembering if you've done it all
Saves you time fixing it when you didn't
How to use business checklists
Now that you're completely on board with the power of checklists, let's look at how to use them effectively in your work.
When you're doing any task which you repeat and has multiple steps to remember, write a checklist for it.
Keep your checklists in a format you'll use. Often this is wherever you do your task management, e.g. Trello, but can be notes on your phone or in a notebook. A digital format is ideal as you can copy and reuse as often as you need.
Next time you come to do that task, whip out your checklist and follow your own instructions on how to do that job brilliantly.
Things change and you may find you want to add, remove or alter steps in your checklist. In this way, checklists are like a really easy process document. Just update your checklist and that'll be what happens going forward.
My business checklists
I have checklists for almost everything I do. There is definitely too much going on in my business for me to retain how to do everything! Here are some examples of the things I have checklists for: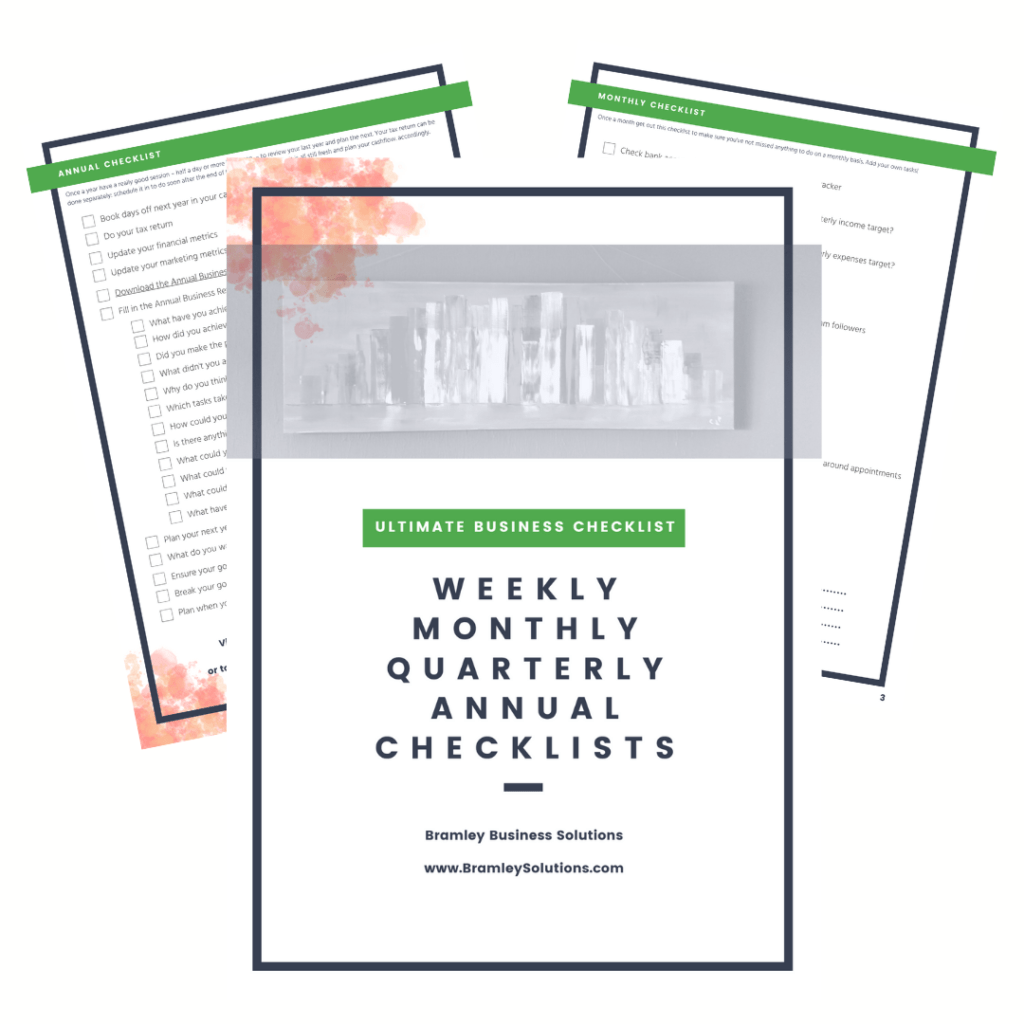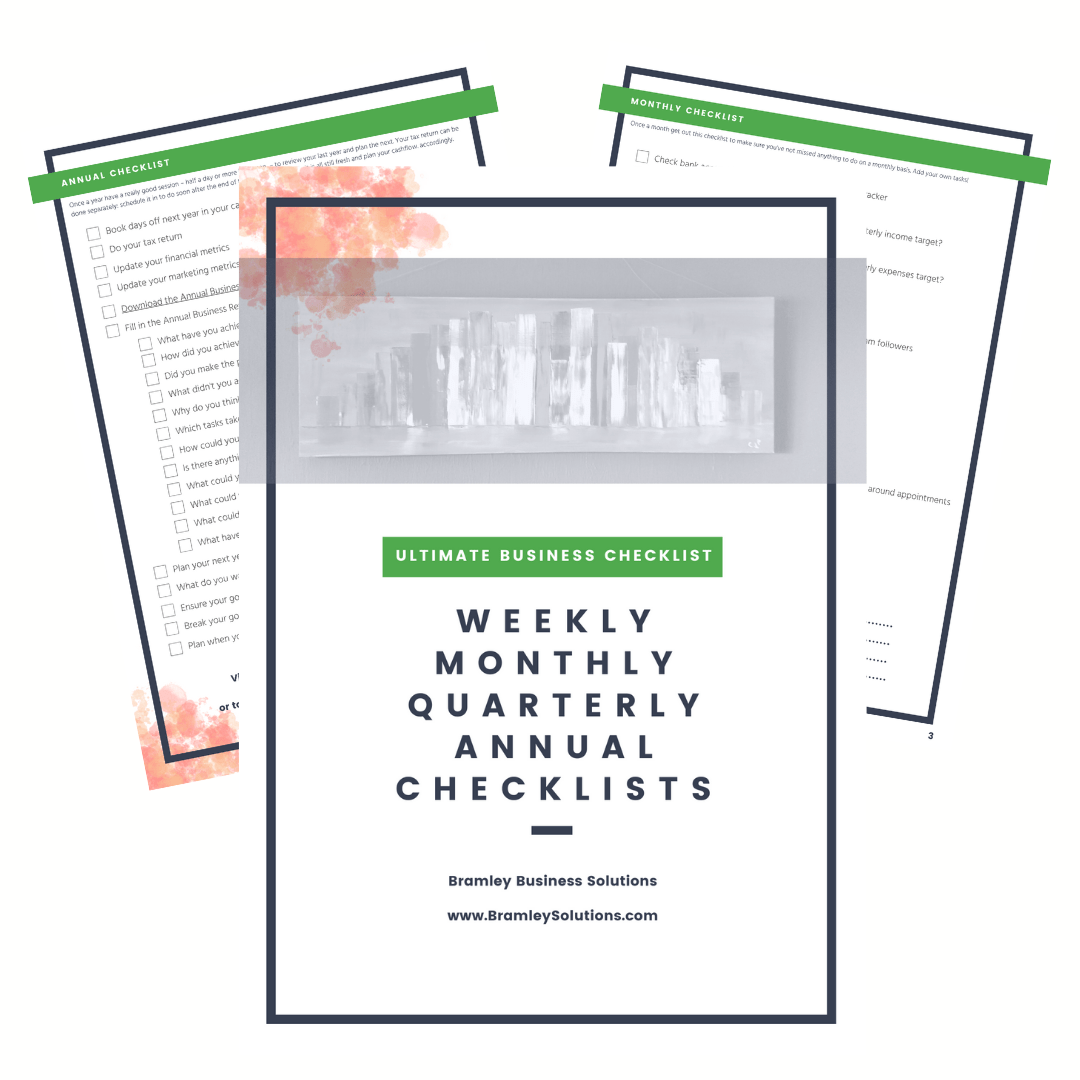 Creating a blog article
Social media scheduling
Client sessions on particular topics
Invoicing
Networking follow up activities
Newsletter scheduling
Weekly tasks
Monthly tasks
Quarterly tasks
Annual tasks
To give you a head start, I've created an easy-to-follow downloadable checklist for you with weekly, monthly, quarterly and annual tasks. It includes everything you need to keep up with to have an organised business, ensuring your business is as amazing as it can be.
Enjoy being able to stay on top of things every week, month, quarter and year instead of just ploughing through business as usual and hoping that you didn't miss anything. Despite the world around us and the day-to-day chaos, you are definitely capable of staying organised.
This free Ultimate Business Checklist goes hand in hand with the free Annual Review Workbook, enabling you to make the most of your past year.
---
Read more of my recent articles: