Well, 2020 was… unexpected? Crazy? Exhausting? Whatever your chosen adjective, I doubt it'll be forgettable. It is tempting to run away from this year as quickly as possible and desperately hope that life will return to normal. However, we can all learn and benefit from our experience this year, whether good or bad, so take an hour or so to turn 2020 into a positive learning experience. This article provides a free downloadable workbook and guidance on how to do your small business annual review.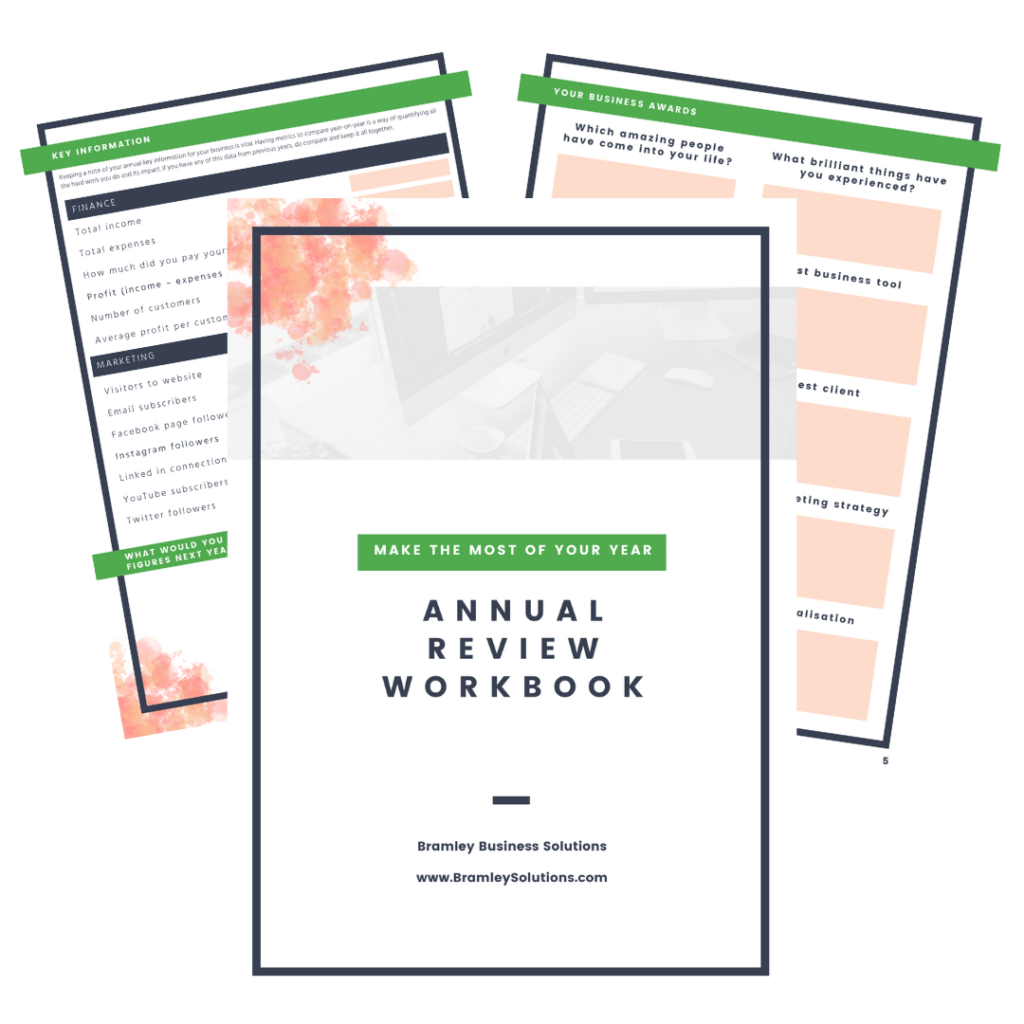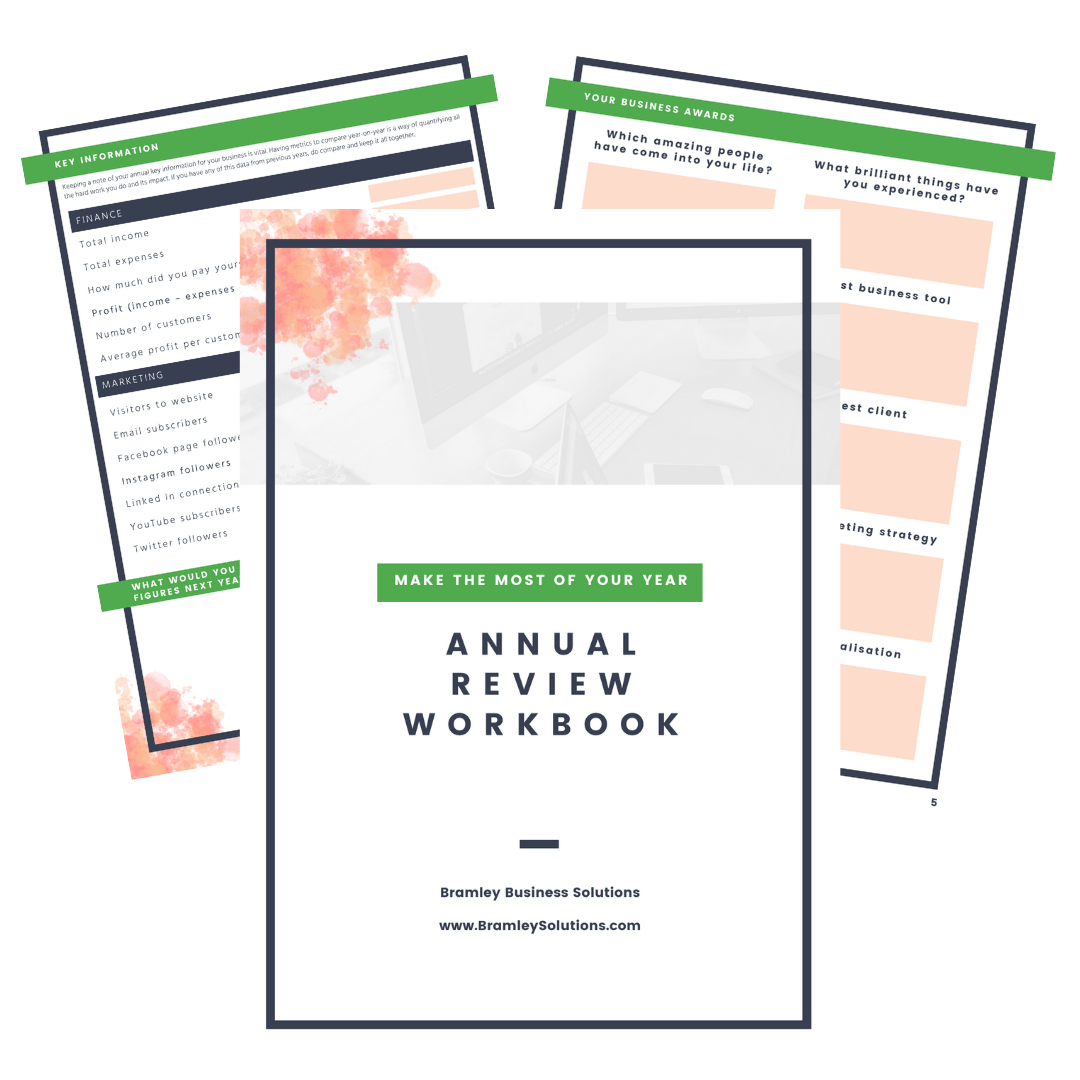 Small business annual review workbook
An annual review of your own experience means you learn how you achieve your goals, what challenges you come up against – which are unique to you. Armed with the knowledge from your previous year, you can better plan your next year to make it a success for your business.
How to do a small business annual review
Set some time aside to do this properly, not just between jobs when you have a couple of minutes. You are worth more than that. And, frankly, if we don't learn from 2020, what really was the point? Get a drink – tea, coffee, wine, whatever works for you – and settle in with the workbook.
Go through the workbook answering the questions reflecting on the past year, allowing you to review your progress and challenges. These questions will dig out what matters to you; go into as much detail as you want, keep writing if the thoughts are flowing, you never know what you might discover.
The small business annual review workbook includes:
What you have achieved, despite it all
What didn't quite happen and why
Key information from the year – your numbers
Your business awards
What you have learnt
Keeping a note of your annual key information for your business is vital. Having metrics to compare year-on-year is a way of quantifying all the hard work you do and its impact. If you have any of this data from previous years, do compare and keep it all together. What did you do differently to cause changes in these figures?
It is important to celebrate what we can – you made it to the end of the year!
One last note: take a break. With restricted travel, restricted tourism and working from home, a lot of people haven't taken any time off this year at all. I confess I am one of them, so will be taking proper time off over Christmas. Without going away on holiday, it is hard to put work away, but as with everything during 2020 we need to do the best we can. We've all been through a lot this year so give yourself, and those around you, compassion.
I hope you find this small business annual review workbook helpful and feel really proud of what you've achieved. 2020 has been [insert your chosen adjective], but we can all use this experience to grow, learn and improve our future.
Here's hoping 2021 has some good news for the world!
I hadn't planned to review my year but had planned a vision and planning session for 2021 and I thought it would be a good idea to look back first. The Annual Review Workbook really helped me to celebrate my successes which I don't think I would have done otherwise as I had only been thinking about what I have not done yet. I will now make this part of my review and planning process.

– Emma Pennycard, BeCoaching
---
I send a weekly mailing with tips and advice like this, Bramley Business Solutions news and useful things I've found elsewhere on the internet.
One happy recipient said: "Your content is awesome. Keep the wisdom coming. ?"
Sign up to get your regular awesomeness!
Have a look at other recent Bramley Business Solutions articles: