I'm not a writer, so I took a course. I am a process person, so I made a process of steps to creating a piece of writing, with detail on what to consider and do, principally for my own use. I'm sharing it with you now as there are plenty of other entrepreneurs who aren't natural writers either who might find a writing process handy.
You can download my Writing Process Checklist which has prompting questions, steps and ideas for you to use when you are next writing.
This process is quite intense and designed for a bigger piece; if you don't want to do all the steps and detail every time for smaller writing pieces, there might still be new ideas to help you. Once you know the prompts that are most useful to you, keep a note of just what you need.
There is a blog article accompanying this you might find useful too.
Free Download: Writing Process Checklist
Please enter your email address in order to download the free writing process checklist.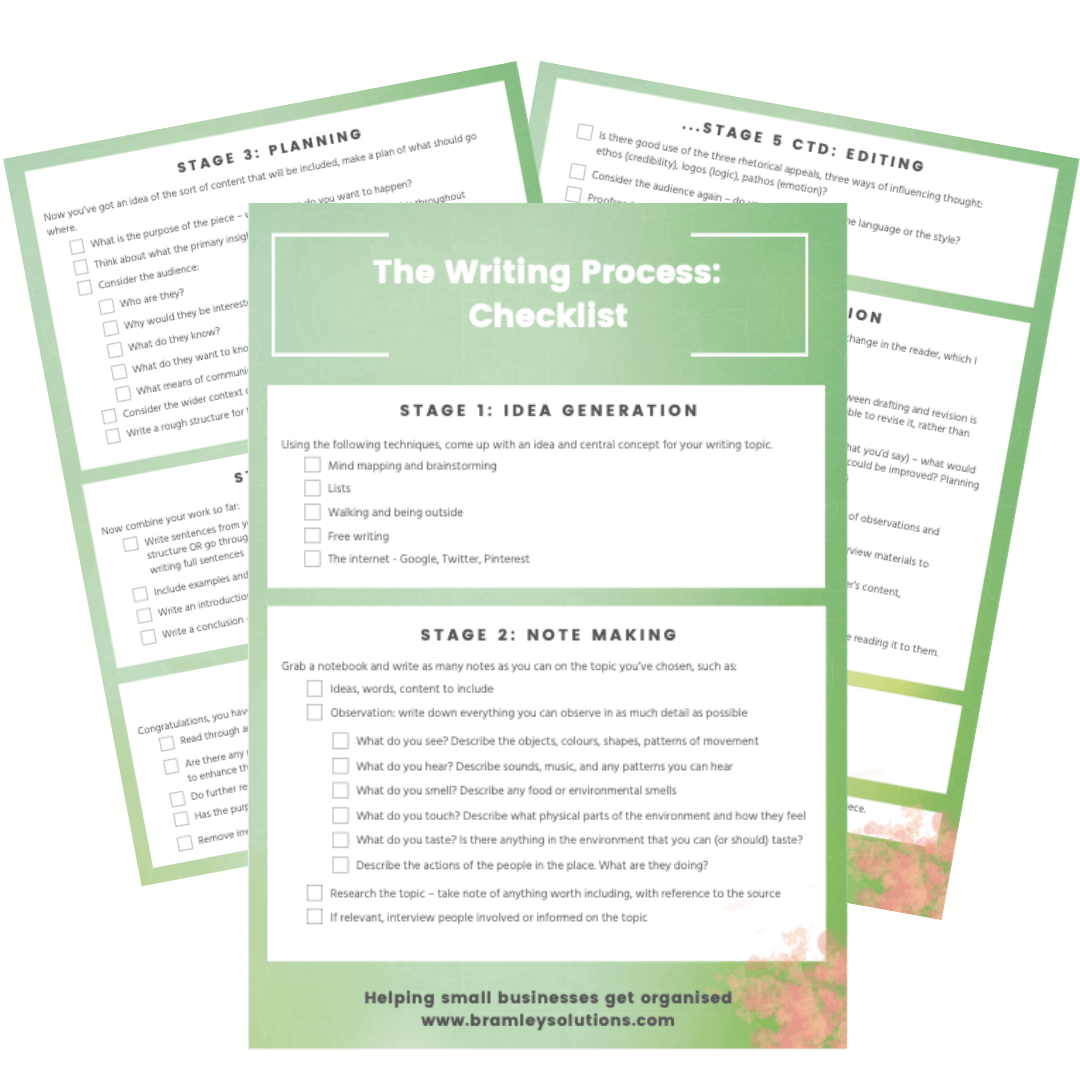 ---