Accountability Programme
Self-employment is a double-edged sword – the freedom and control over your own life is fantastic, but it can be tough in many ways, one of which being no one to report to – no one to care if you don't meet your goals.
The Accountability Programme gives you someone to report to, talk through your goals and plans and develop great working habits to enable your business to grow effectively.
Benefits of the Accountability Programme
Achieve your goals
Take control of your time
Take control of your business
I needed a kick up the backside and Emma was the right person for the job! I would highly recommend her services to anyone, she is a pleasure to learn from and has set me on a path to discovering a freedom of time I never knew existed before the programme. 
Mark Nicholson, Alpha 2 Zeta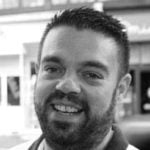 The 4-session, £495 Accountability Programme gives you:
Personal, one-on-one support
Video call regularly to review goals achieved since the last session – or not
Planning with techniques to increase success
Setting meaningful goals
Productivity advice
To achieve business goals is one of the most satisfying things in the world. Achieving big goals can only happen if you achieve all the smaller tasks on the way. Hours on Facebook and another week gone by does not get you nearer those goals. Imagine this time next year and you've achieved everything you set out to do – how do you feel? What grand dreams are you moving on to next?
The sessions can be as frequent as you need. I have some clients every week or two, and some once a quarter. Whatever works for you. If you want to purchase a bigger block of sessions I offer 12 sessions for £895.
What you need to do
To be successful, you need to work at this programme. You need to be willing to change. You need to be willing to try doing things differently. You need to commit a little time to learn the skills to achieve your goals.
Waiting List
I am currently fully booked and not taking on new 1:1 clients. I will be taking on new clients in a few months, so you are welcome to express your interest and join the waiting list.
Sign me up to the Accountability Programme
---
You can learn my tools and techniques in the meantime through my online course, The Organised Coach Method.
Find out about The Organised Coach Method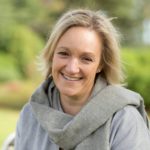 Thank you so much for this morning. You have given me the boost I needed to get back on track. I feel more motivated and ready to get going on my business than I have in a while.
Anne Bayati, Anne Bayati Hypnotherapy